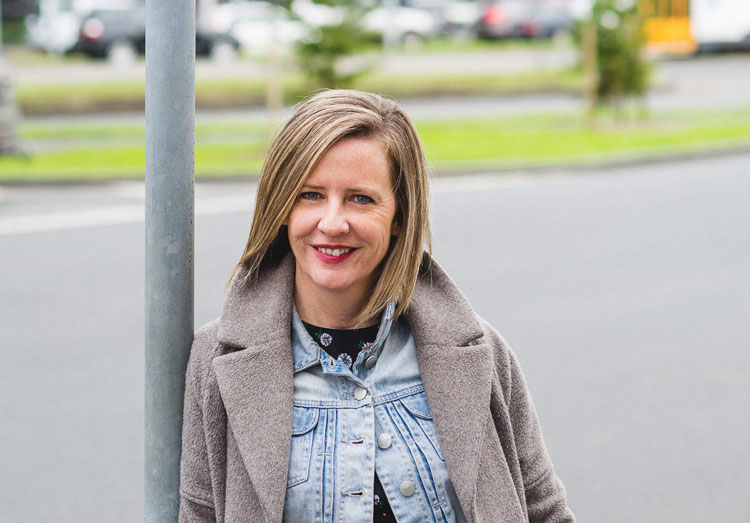 About Pip Stocks
Pip is the Founder of Hearsay – a #restech platform that helps brands supercharge their growth by gathering and analysing their own untapped qualitative data.  She is also the CEO of BrandHook, a brand & cx consultancy that launched in 2006.
She is passionate about helping businesses get closer to their customers through the concept of thick data as a way to drive their competitive edge. She has worked with clients like AMP, Coles, The Country Road Group, 2XU, Vicinity Centres, CUB, Treasury Wine Estates, Museum Victoria, Melbourne Zoos, the Vic Gov and others.
Pip also works with executive teams to drive more value out of their customer and brand experiences.  She sits on the Board of the Dandenong Market and is a Business Mentor for RareBirds.  In 2017 was voted by Twitter Australia as #4 of Top 10 Twitter accounts to follow and has in 2020 was shortlisted for the PauseFest Unexpected Twist Award for a great pivot.
She is also a regular contributor to the CMO, CEO and Marketing Magazines and studied Marketing and Psychology at Monash University.
Get your business ready for the Entrepreneurial Consumer
As consumers take control of their relationships with brands, what we're seeing is the emergence of "The Entrepreneurial Consumer". These consumers like to solve their own problems, rely on their network to make the best decision, want to be included and collaborate, and finally they negotiate to get the best value.
Use the form below to subscribe and access my keynote video from the Direct Selling Association Conference this year.
This keynote will provide useful learnings about "The Entrepreneurial Consumer".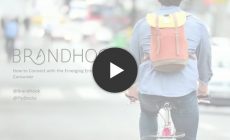 We are passionate about helping brands create powerful and connected customer experiences by getting intimate with their customers. We know that a brand gains a real competitive edge when they get this right.
To help our clients build those great customer experiences we anchor our thinking in an ethnographical approach. We take you and your business into the world of your customer – their homes, the way they shop – with particular interest in the role that your brand plays in their lives. Participating in, rather than spying on people, changes the whole investigative process which means we find the gaps, the disconnects and the things that keep coming up that don't always make sense. We learn as much from what isn't said, as what is.
This market orientation and ethnographic approach unearths a more powerful customer insight and helps to find those brand hooks that build a powerful brand and customer experience.
We are focused on helping our clients understand their customers and brand in 7 different ways:
In home immersions
In store safari's
Digital ethnography
Human centred innovation
Brand purpose crystalisation
Customer experience mapping
Customer experience score development
Working with Pip Stocks
According to PWC's 2017 CEO Study, 79% of CEOs are concerned about changing customer behaviours with customer experience being the number one activity CEO's are planning to drive growth from. I am working with CEOs and their senior executive teams to help them drive more value out their customer and brand experience.  Here is how I can help:
I work with CEOs and executive teams to review their strategic plans and ensure that the hypothesis of customer and brand are correct. Adding in my knowledge of customer experience helps tighten up your competitive edge.
Working with the founders of a new businesses, I add structure and process into their brand and customer conversations. Building on the current growth plan, I can help deliver rigor, tighten up the brand positioning and provide clarity to your customer insights.
Marketing Strategy Workshops
Unpacking the knowledge of your executive teams to build the hypothesis about your brand, customer and marketing opportunities is key. The outputs from these full day workshops are then interpreted into your Strategic Plan and delivered to a board with aligned thinking, team collaboration and previously untapped intelligence.
Brand Experience Operationalisation
Actioning your customer insight programs inside the business is key to bringing your customer to life for all. My job is help your business build those processes so you can enjoy everyone is on board with the customer insight and learnings.
My Side Hustles

Polly, launched in partnership with us and The Royals uses a chatbot interface delivered via Facebook Messenger to recruit people to respond to research questions directly on their phone – while they are out shopping, on a night out or hanging out on their couch at home.  In other words, going about their daily lives.
By taking the research out of manufactured environments, Polly allows brands to gather real insights from real people in real time. The tool has many applications and is completely customisable to suit individual project objectives.
Clients can choose to recruit research participants for each individual project, or use Polly's ever-expanding consumer panel, dissected across demographic or lifestage lines to suit their needs.
Pip's Blog, Podcasts & Articles
November 9, 2021
I have spent my whole life being on the wrong side of what is popular...
Read more